About us
Feel the comfort, carry your style, bring alive the child in you with the clothes from the BACHUU which combines ethnic and western wear so that you look your modern best. We make fashion that fits your lifestyle, and your tastes. With trendy colors, in comfortable fabrics. Ethnic designs with a contemporary twist. We make dresses that help you dazzle effortlessly every day.
For free consultation contact us
Notice: Apart from the above mentioned number, we DO NOT have any other inbound phone number. Any other customer care phone number that you might find on internet using Google search or Social media websites are not ours. They are hosted on third party fraud websites / persons, with which Bachuu has no connection. Kindly avoid calling these fraudulent phone numbers.
Shop Bachuu on other shopping platforms
---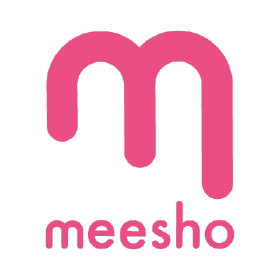 Why Bachuu
We have dedicated design studio and production house with the team of expert people in the department of designing, printing, screen printing, Dying, stitching and Tie-Dye. We do our work with craftsmanship and full dedication.
Custom Designing
At Bachuu, we understand that fashion is personal, and every individual has unique style preferences. That's why we offer a custom design service to help bring your dream outfits to life.
Printing
Welcome to Bachuu, the ultimate destination for all your ethnic clothing needs. We are thrilled to introduce our new Dress Printing Service, a cutting-edge feature that allows you to design your very own personalized dress, tailored to your unique tastes and preferences.
Screen Printing
We believe that fashion is not just about clothes, but about making a statement. And what better way to make a statement than through screen printing?
Dying
Bachuu is proud to offer its customers the option of its unique cloth dying service, which is done by our team of skilled experts. We understand that the color of your clothing can be just as important as the design and quality of the garment, which is why we offer a wide range of colors to choose from to create a truly unique look.
Stitching
At Bachuu, we understand that finding the perfect outfit is only half the battle. The other half is making sure that it fits you like a glove. That's where our stitching service comes in.
Tie-Dye
Looking for a trendy and unique way to add a splash of color to your wardrobe? Look no further than Bachuu's Tie-Dye Service! Our expert artisans use the traditional tie-dye technique to create stunning, one-of-a-kind patterns on our high-quality ethnic dresses, sleepwear, Kurta, suits, and pants.
Meet our top designers
Our team
FREE SHIPPING for mostly products
All SUCURE PAYMENTS for customers
GUARANTEED & 100% ORIGINAL products